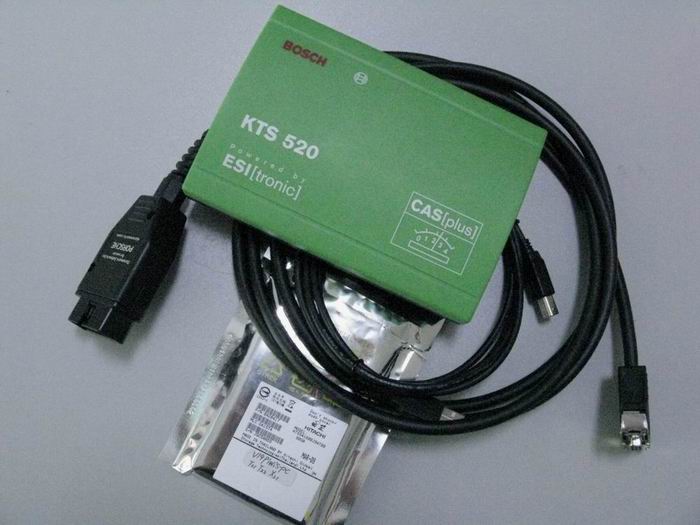 Porsche PIWIS tester KTS 520
PIWIS is the latest inspect equipment of Prosche Company. It could read code, clear code for all type of Prosche.
It also could test, program & guard against theft according to its data flow. It could lead to malfunction self-inspect and full car circuit diagram for the car which was made after 2005. It also has the function of measuring
leads for multimeter. It's the necessary equipment for Prosche professional diagnostic tool .
CHARACTER:
1. 12.1" TFT colorized screen, touch screen, industry standard, resolution (SUEA 800*600)
2. High efficiency li-cell, last 1 or 2 hour(s)
3. 512m main memory, 40G hard disk, back lighting control, vision mainboard
4. several languages are available

PRODUCT LIST:
1. PIWIS -- 1pc
2. KOFFER Case -- 1pc
3. OBD-II -- 1pc
4. Touchscreen pen -- 2pcs
5. Y-connector for connecting the case and DVD drive to the power pack -- 1pc
6. Power pack with German power cord -- 1pc
7. Measuring leads for multimeter -- 2pcs
8. Ground cable with terminal -- 1pc
AFTER SERVICE:
1. Guarantee: one year, from the date that equipment arrived
2. Upgrade software free for one year; original factory offer service
3. Update method: CD
4. Freight collect
5. Maintenance freight was paid by seller
XVCI for porsche piwis kts520 Porsche Piwis 2
Porsche PIWIS tester KTS 520 Porsche PIWIS cable