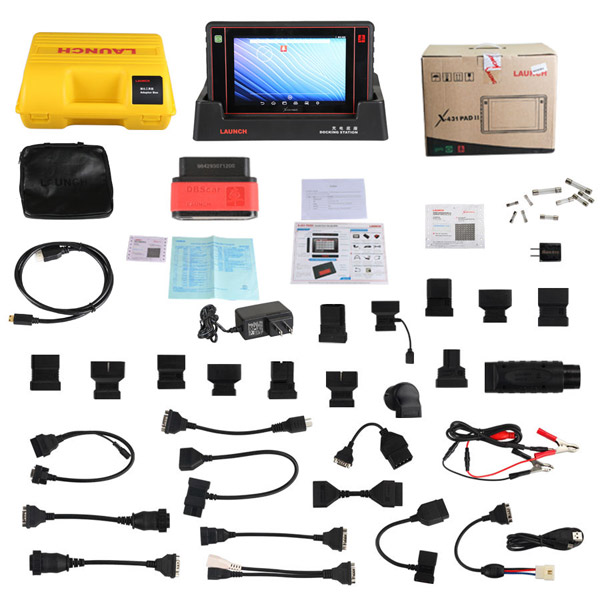 Launch X431 PAD II ,based on Andriod OS,is a highly-portable, drop-tested and waterproof scan tool with a 10.1" ultra-high resolution IPS touchscreen and an eight-hour battery life.Full system diagnosis is through a Class-1 Bluetooth 2.1 connector for optimum wireless connectivity. Launch X431 PAD2 includes camera-based VIN identification through a high-resolution camera which has video capabilities.
LAUNCH X-431 PAD II is the new high-end diagnosis solution. Using the open source Android OS for deep car analysis and work with its large number of special functions.
Dust and waterproof design (IP65), including docking station for DBSCar, EasyDiag and golo
Full system diagnosis for more than 70 brands; access to all available vehicle systems; coding, programming (key, immobilizer system) and service reset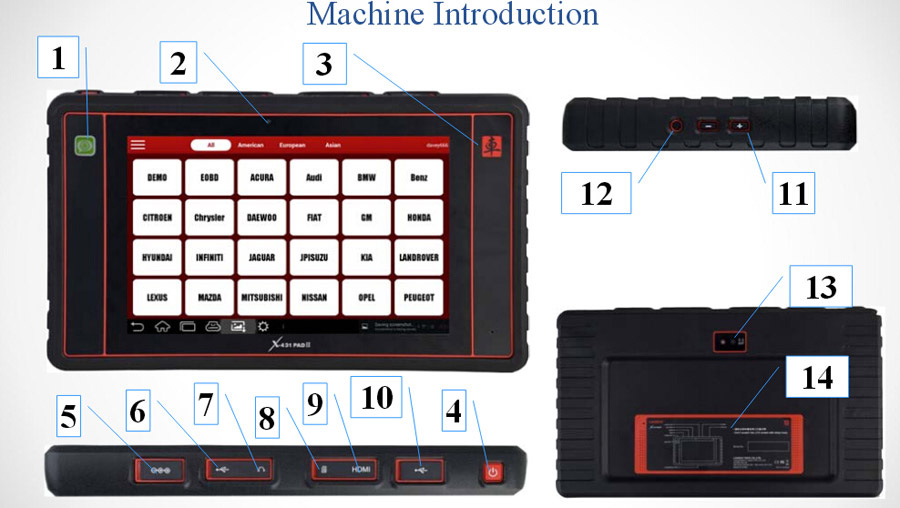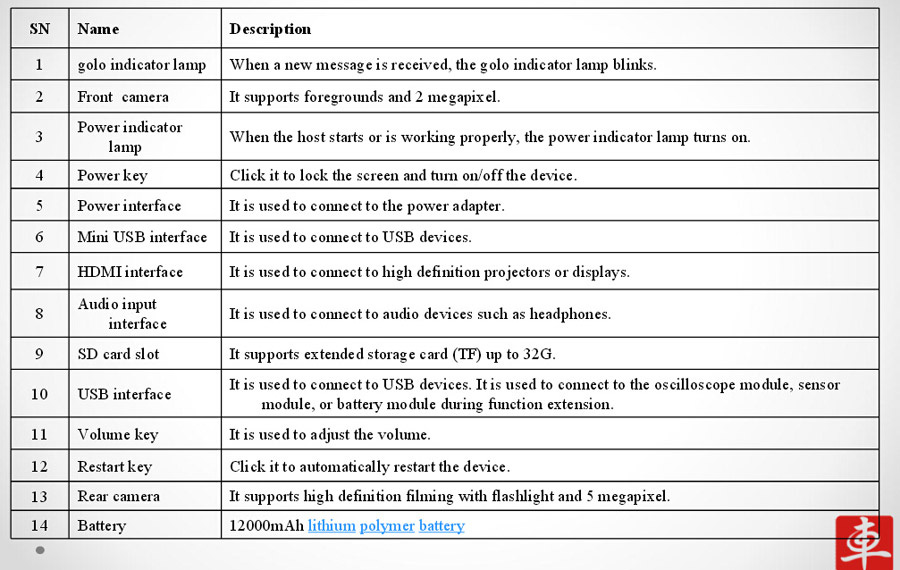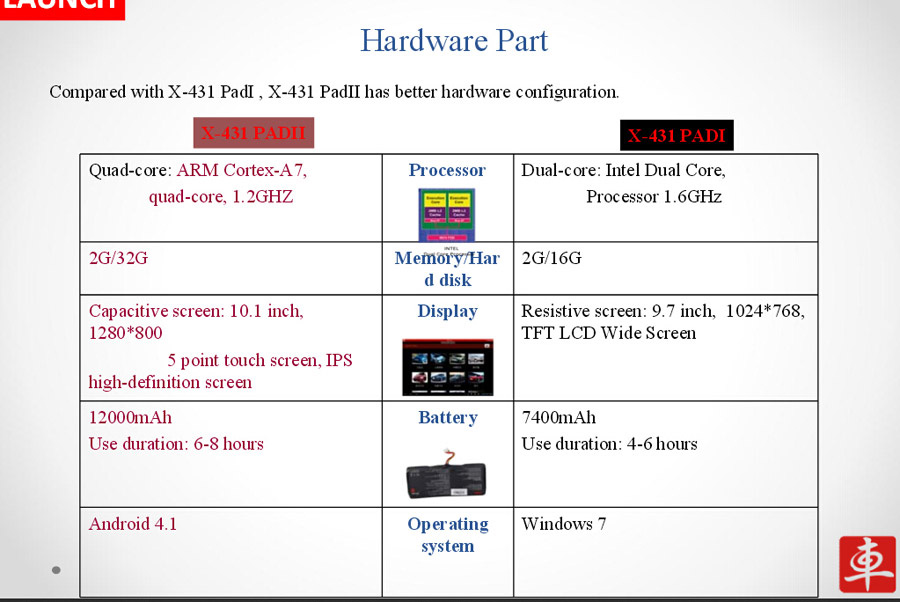 Professional and systematic DTC scan
Read & clear DTCs and use the integrated DTC one-click search
Record and playback Live Data
Display various graph streams simultaneously (up to 15 graph streams)
Remote diagnosis via golo
Easy and quick update via Wi-Fi
More powerful hardware configuration
Cortex-A7 4 core processor, 1.2GHZ; 2G memory, solid state memory 32G; 10.1 inch IPS high definition capacitive screen; machine passed the IP65 test
Comprehensive diagnosis for all functions
Full system diagnostic device, supporting: Read data streams, storage, playback, read DTCs, clear DTCs, actuation test, special functions
Large car model diagnosis coverage
DTC intelligent search
With the car model name prefix to quickly search for DTCs on Internet.
Maintenance database
Provide a large amount of vehicle maintenance information
Upgrade center
Supports one-click upgrade for firmware and car model software and release updates in real time.
X431 PAD II Technical Data:
Operating system: Android 4.1
CPU: 1.2 GHz Quad Core
Display: 10.1¡± IPS capacitive touchscreen
RAM: 2 GB
Capacity: 32 GB
Video output: HDMI
Battery: 12,000 mAh (6-8 hours)
Battery Life: 6-8 hours
Working Temperature£º0¡æ-45¡æ
Storage Temperature£º-20¡æ-70¡æ
X431 PAD II Vehicle list:
PROTOCOLS: OBDII, EOBDII, EOBDIICANBUS.
AUSTRALIAN: Ford, Holden
EUROPEAN: Alfa Romeo, Audi, BMW, Citroen, Euro Ford, Fiat, Land Rover, Mercedes Benz, Opel, Peugeot, Porsche, Renault, Rover, SAAB, Seat, Mini, Skoda, Smart, Jaguar, Transporter V Class, Volvo, VW.
ASIAN: Daewoo, Daihatsu, Honda, Hyundai, Lia, Lexus, Mazda, Mitsubishi, Nissan, Proton, Ssangyong, Subaru, Suzuki, Toyota, Hybrid.
AMERICAN: Chrysler Ford, GM, Work Horse, Chevrolet, Pontiac, Buick, Cadillac, Saban, GMH Truck, Hummer, Ford F Series Trucks, Lincoln, Mariner Hybrid, Mustang, Montego, Ford Motor Home Range, Taurus.
Comparison between LAUNCH X431 PAD II and other LAUNCH tools:

Package including:
1pc X X-431 PAD II main unit
1pc X DBScar diagnostic connector
1pc X DBScar USB cable
1pc X Cigarette light cable
1pc X Power adaptor
1pc X Stylus
1pc X OBD II extension cable