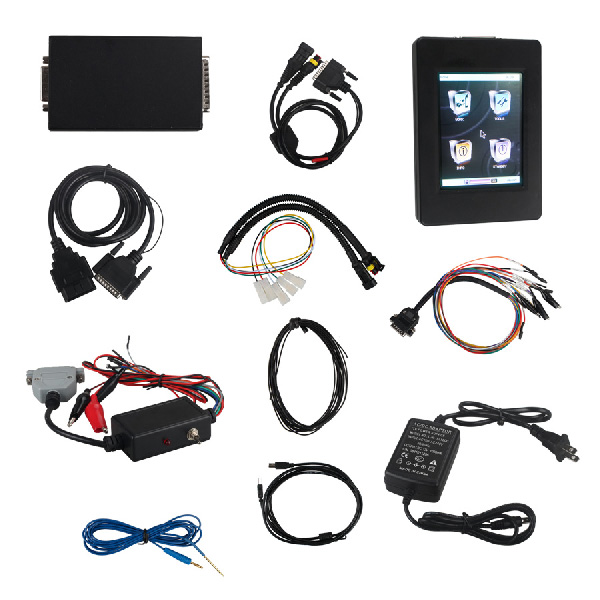 The New Genius is the world¡¯s first Touch & Map device which allows reading / programming the ECU in modern vehicles over OBD2.It is able to work without connection a computer during the critical phases of reading and writing of the ECU, ensuring the process is executed in complete safety. As a completely independent tool, the risks of working with a PC can be avoided, risks such as stalling, Windows crashes, power failure etc¡­
New Genius & Flash Point OBDII/BOOT Protocols ECU Supprorted All Vehicle Catgeories


1.Easy to use ,because of touch screen and intuitive menu.
2.Completely independent of the PC during the phases of read/write.
3.System automatic backup.
4.SD 1 GB expandable memory (expandable to 16 GB)
5.System updates via USB.
6.Supported Languages: English, Italian, German, French, Spanish, Portuguese and Hungarian
The New Genius K-touch supports CAN-BUS, KWP and J1850 protocols and has communication modules available for the following vehicles:

Cars
Bikes
LCV
Equipped with a sophisticated system for the recovery of the ECU should any problems occur during programming.

The New Genius is controlled through a system of icons from your TOUCH PANEL touchscreen, this makes it extremely easy to use. A standard 16 pin OBD cable is included and specific connectors to work on making diagnosis and special cables to do so through direct connection to the connector or plate ECU.

Genius ECU Programmer Technical Specifications:

ABS plastic enclosure with ergonomic grip system safe.
LCD display 320 x 240 pixels, CCFL back light with Touch Panel.
Flash memory chip 512K bytes protected.
16 MB RAM memory.
SD card of 1 GB expandable.
LED status SD.
Internal clock with memory.
Lithium 3 volts.
Rechargeable battery 600 mAh 8.4V.
Supply voltage from 12V to 30V.
Communication via K line, L line, CAN-bus 2.0 and J1850.

Available in both Master and Slave.

As a consequence of the requests received from the market, a specific software has been developed for the independent management of New Genius called DS Manager. This is dedicated to skilled tuners who prefer to develop tuned files with third party editing software. DS Manager can decrypt and encrypt files received from New Genius, so allowing the possibility to export files for the modification. No editing functions are supported. Also for this specific software, a specific tool for the automatic checksum recalculation is provided.